About
WHAT I DO
I am a Philly-based Assistant Professor in the Department of Biology at Rutgers University, Camden.
ABOUT MY CAREER PATH
My interests in neuroscience began as an undergraduate at Drexel University with Dr. Aleister Saunders where I studied Alzheimer's Disease; a disorder that's not only deadly, but also robs you of the essence of who you are – memory. This fascination with the brain brought me to Thomas Jefferson University where I entered a PhD program in Neuroscience. Here, my interest in memory evolved into sensory systems. If memories represent "who we are", then our senses are the fundamental neurological conduit to "how we become who we are" since they allow for the interpretation of the world around us.
One of these sensory modalities is pain – a warning system that's vital to survival, but becomes re-wired in chronic pain patients to the point of no longer being useful. So, I was awarded a fellowship from the NIH-NIAAA to complete a thesis with Drs. Michael Oshinsky and Melanie Elliott on how alcohol affects migraine pain. Following this, I was recruited to the lab of Dr. Wenqin Luo where I was awarded an NIH-IRACDA-NIGMS postdoctoral fellowship to create a new behavioral platform for measuring pain in mice and to learn best practices for developing a productive undergraduate-driven research lab. Now, I'm exploring the intersection of sleep and pain with the hope of identifying new non-addictive ways to treat chronic pain patients.
Coming from a low-income background where my father didn't complete high school and my mother went to college late in life, I understand the challenges first-generation low-income (FGLI) students face as they navigate the "hidden curriculum" of college. Given this, I am committed to helping students from disadvantaged backgrounds make a life in science because we need diverse perspectives from every background to solve the toughest challenges facing humankind. If you are a student looking for help, do not hesitate to reach out to me.
NEUROSCIENTIST & DBER
I use cutting-edge neuroscience techniques, such as animal behavior, optogenetics, calcium imaging, and machine learning to study the molecular mechanisms and neuronal circuitry behind the intersection of chronic pain and sleep in drosophila and rodents. I am also a Discipline-Based Education Researcher (DBER) studying ways to help students from low income backgrounds become successful scientists.
PROFESSOR
I teach classes about careers in biology, neuroscience, and the opioid epidemic at Rutgers University, Camden where I'm also working to integrate experiential and CURE-based learning throughout the Biology curriculum.
SCIENCE COMMUNICATOR
I write stories for the popular press and trade magazines about the latest in pain research, give public lectures world-wide about the brain, and collaborate with artists to find interesting ways to bring science to the public.
About
Research
MY RESEARCH
I am dedicated to finding the best ways to provide undergraduates
with hands-on research experiences that answer the most important questions in pain.
Current Research Interests
I am currently developing an undergraduate-driven summer research lab and year-round CURE-based research experience that will use drosophila to explore the neuroethology behind the intersection of sleep & pain, two fundamental neurological functions that influence one another immensely (i.e., sleep affects pain and pain affect sleep). Because these behaviors are highly conserved among all animals, we can harness the powerful genetic and neurological tool-kits available to fruit flies to study it. To do this, I use modern neuroscience techniques such as optogenetics, calcium imaging, immunohistochemistry, viral tract tracing, and machine learning with deep neural networks to measure animal behavior. Through collaborations at the University of Pennsylvania, we will advance our findings to mice.
Since my research program primarily utilizes undergraduates, I craft "bite-sized research projects" that can contribute to the overall goals of my research and enable students to get their findings out fast in pubmed-indexed micro-publishing journals. This helps my students quickly become competitive when applying to graduate school.
The primary research goals are two-fold.
1. Use deep neural network machine learning and markerless tracking of adult drosophila to identify novel pain behaviors.
2. Characterize the intersection of pain on sleep pain and explore the genetic conservation of these systems.
Other Research Activities:
In addition to this, I am studying the best practices for teaching students biology as a Discipline-Based Education Research (DBER) Scholar. To this end, we are integrating experiential learning into all levels of the curriculum because you can't learn science without DOING science.
Further, I am exploring how chronic pain, specifically the overprescription of opioids, has contributed to the opioid epidemic in the Philadelphia region.
POSTDOCTORAL RESEARCH (University of Pennsylvania)
100 million Americans suffer from Chronic Pain. For my postdoctoral research with Dr. Wenqin Luo, I explored how pain neurons and the brain change when someone develops chronic pain. One project studied the molecular mechanism behind how skin cells interact with pain neurons in an effort to unravel how yoga, acupuncture, and massage work to relieve pain. The hope was to find a way to make those treatments work even better! Another project explored the emotional circuitry behind chronic pain in the context of aggression. We all know chronic pain can make you irritable, but identifying the circuitry behind that can help us understand the emotional aspects of pain – something we still know very little about. The last major project I worked on was to find a new way to assess pain in mice. This is important because the first step to finding new pain treatments is to test them in rodents. A huge problem, however, is that a VAST majority of drugs that we think are working in mice end up not working in humans, which suggests we might not be assessing pain in mice correctly. So, we combined slow-motion videography, statistical modeling, and machine learning to more accurately measure mouse body language as a way to interpret their pain.
GRADUATE RESEARCH (Thomas Jefferson University)
Migraine affects 36 million individuals in the US and is the 3rd most prevalent neurological disorder on the planet. Under the mentorship of Dr. Michael Oshinsky, Dr. Melanie Elliott, and the Jefferson Headache Center, I worked on several projects that used a rat model of trigeminal pain with migraine-like features. A key strategy to identify why some people get migraine is to study how migraine triggers, things that "trigger" a headache, work in these rats. If we can identify the mechanisms behind the trigger, we can hone in on these key areas or molecular pathways for treatment. Although it sounds odd, my research focused on how alcohol can initiate trigeminal pain (aka the hangover headache). In doing so, we found a critical neurotransmitter system that has been overlooked in migraine and a novel mitochondrial and blood-brain barrier dysfunction that promotes this neurotransmitter's effect on pain.
UNDERGRADUATE RESEARCH (Drexel University)
Alzheimer's disease (AD) steals not just your health, but also your memories, which are arguably the essence of who you are. It's expected to afflict 14 million people and cost over $1.1 trillion by 2050. My work with Dr. Saunders was to investigate a specific group of proteins called histone deacetylases (HDACs) on the production of Abeta, the protein thought to be responsible for AD. To do this, we performed an rna-inhibitor screening of HDACs in a novel APP-Gal4-SY5Y plate-based cellular luminescence assay. We found a handful of HDACS that can modulate Abeta production and thus, could serve as therapeutic targets.
Research
Teaching
TEACHING
At Jefferson, I was a Mathematics Instructor and Physics Teaching Assistant as part of their Postbaccalaureate program. At Penn, I was recruited into the IRACDA program, called Penn-PORT, which combines a traditional mentored postdoctoral research experience with an opportunity to develop teaching skills with a focus on increasing diversity in the biomedical sciences. In this program, I taught at two of our partner institutions. I was then recruited to Rutgers Camden where I am teaching and integrating research experiences into the biology curriculum as the Assistant Director of Undergraduate Research and Education.
Teaching
scicomm
SCIENCE COMMUNICATION
Too often, I find the public is mistrusting of science, and that can drive poor policy-making. My goals are to break down the doors of the ivory towers by writing for the popular press and trade magazines on the most recent discoveries in pain, giving public lectures world-wide on all things neuroscience, and more recently, engaging artists to find unique ways of educating the public through story-telling and performance art.
Science Journalism
For the past several years, I have written for the Pain Research Forum, RELIEF, American Association for Cancer Research, and the National Institute of Neurological Disorders and Stroke.
Click here to view my science journalism clippings
Fried NT "Studying Low Back Pain in Animals—and Treating It Too" | Researchers use a new "biomaterial" to ease intervertebral disc pain in rats. | RELIEF 16Aug2018.
Fried NT "Stopping a Pain Memory Before It Forms: A SPOT-ON Approach" | A new drug halts the creation of proteins that set pain in motion, according to a new study in mice. | RELIEF 2May2018.
Fried NT "Making a Safer Opioid: How Biased Are You?" | Researchers are redesigning opioids to relieve pain without effects on breathing. | RELIEF 28Feb2018.
Fried NT "When the Immune System Attacks Its Own Proteins, Pain Can Emerge" | Patients with autoantibodies against the protein CASPR2 have hyperexcitable nerve cells. | RELIEF 7Jun2018.
Fried NT "Modeling Discogenic Low Back Pain in the Tails of Rats—And Treating It, Too" | Hyaluronic acid hydrogel biomaterial prevents pain caused by intervertebral disc injury at the base of the tail. | Pain Research Forum 18Jun2018.
Fried NT "A Pathogenic Autoantibody Causes Pain by Releasing the Brakes on Sensory Neurons" | Patient-derived CASPR2 autoantibodies decrease potassium channel expression in mouse sensory neurons. | Pain Research Forum 2Apr2018.
Fried NT "Lost in Translation: Without New Proteins, Chronic Pain Cannot Take Off" | A first-in-class RNA decoy blocks PABP from attaching to messenger RNA, preventing translation and pain sensitization. | Pain Research Forum 21Feb2018.
Fried NT "Migraine, Pain, and What the Government Is Doing to Help: A Conversation with Michael Oshinsky" | Michael Oshinsky discusses migraine, pain, and NIH's efforts to help scientists find new treatments for these disorders. | RELIEF 28Jan2018.
Fried NT "Designing Safer Opioids: How Biased Are You?" | A systematic analysis of multiple mu opioid receptor agonists reveals that bias factor correlates with therapeutic window | Pain Research Forum 11Jan2018.
Fried NT "OUCH! Quit Pulling My Hair!" | Scientists discover pain neurons in mice that are activated in response to painful pulling of even a single hair | RELIEF 20Nov2017.
Fried NT "Newly Identified Nociceptors Transmit Pain From Hair Follicles" | A-delta nociceptor population responds to pulling of even a single hair in a mouse study | Pain Research Forum 10Oct2017.
Fried NT "Phosphorylation Outside the Cell: A New Factor in Chronic Pain?" | Extracellular phosphorylation of a single tyrosine in EphB2 on spinal cord neurons increases NMDAR activity and pain | Pain Research Forum 15Sep2017.
Fried NT "Outside or Inside? If at First You Don't Succeed (with a New Pain Drug), Try, Try Again" | A new discovery suggests researchers could again set their sights on substance P, a molecule with a known role in pain. | RELIEF 24Aug2017.
Fried NT "A New Way To Measure Pain in Infants" | A simple electroencephalogram recording provides an objective measure of pain in infants. | RELIEF 1Aug2017.
Fried NT "Consider the Endosome: New Life for Neurokinin 1 Receptor Antagonists?" | Blocking substance P activation of NK1R in endosomes is more effective at relieving pain than cell surface inhibition, but questions remain | Pain Research Forum 18Jul2017.
Fried NT "Uncovering the Genetic Links Between Pain and Depression" | A recent study lays the groundwork to understand the genetic basis for the pain-depression connection. | RELIEF 5Jul2017.
Fried NT "Redesigning an Old Opioid to Make a Safer Drug" | Computer simulation aids redesign of fentanyl so it works only in injured areas, avoiding unwanted side effects. | RELIEF 17Jun2017.
Fried NT "A New Brain Measure of Nociception in Infants" | EEG recordings reveal noxious-evoked brain activity that can serve as an objective measure of pain and analgesic efficacy | Pain Research Forum 12Jun2017.
Fried NT "Can Old Drugs Be Repurposed to Prevent Morphine Withdrawal? " | Findings in rodents suggest a path to helping patients. | RELIEF 23May2017.
Fried NT "Long-Term Neuropathic Pain Leads to Changes in Gene Expression in Brain Areas Associated With Depression" | RNA sequencing in multiple connected brain regions identifies large number of genes underlying pain-depression connection; new study will serve as resource for future work | Pain Research Forum 19Apr2017.
Fried NT "A New Opioid Targets Active Sites of Inflammation to Relieve Pain." | NFEPP binds and activates mu-opioid receptors only at low pH, soothing pain in rats without typical side effects| Pain Research Forum 23Mar2017.
Fried NT "Inhibition of Pannexin-1 Channels on Microglia Reduces Morphine Withdrawal in Rodents" | Findings point the way toward a clinical strategy to mitigate an adverse effect of opioids | Pain Research Forum 21Feb2017.
Fried NT "An Autism Gene Regulates Pain Too" | The autism gene, called SHANK3, affects a well-known protein that transmits pain signals. | RELIEF 14Feb2017.
Fried NT "Can Pain Be Transferred Through Scent?" | Findings in mice provide a new explanation for the "social transfer" of pain. | RELIEF 1Feb2017.
Fried NT "Autism Gene Modulates Thermal Pain" | SHANK3, a gene closely associated with autism spectrum disorders, regulates TRPV1 function, possibly contributing to changes in pain sensitivity seen in autism | Pain Research Forum 4Jan2017.
Fried NT "Olfactory Cues Facilitate the Social Transfer of Pain in Mice " | Control animals housed in same room but different cage as experimental animals experience pain hypersensitivity | Pain Research Forum 9Nov2016.
Fried NT "Is It Time to Deprioritize Preclinical Pain Research?" | At the North American Pain School, trainees debated the pros and cons of the issue | Pain Research Forum 13Sep2016.
Fried NT "From Wishful Marine Biologist to Pain Neurobiologist: A Conversation With Robert Gereau" | Pain Research Forum 6Sep2016.
Public Lectures
Speaking directly with the public about the brain has become a passion for me. It can create a direct conduit for the public to engage a scientist on a personal level. So I give entertaining and educational public lectures world-wide with the audience in mind (i.e., no single-unit recordings for those pub talks). If you're interested in me speaking at your event, reach out to me below!
Click here to view my public talks
"
Obstacles for first-generation low-income students and institutional strategies to improve their success and retention
." NIH IRACDA Annual Teaching & Research Conference, Atlanta, 2018.
"Networks: from cyber to transport to neural." Cafe Scientifique in Woking, United Kingdom at the LightBox art gallery, 2018.
"We don't have an opioid epidemic; we have a chronic pain management epidemic." Taste of Science Festival, Philadelphia, 2018.
"Sharing your science on social media." Communicating Your Science Conference at Drexel University, Philadelphia, 2017.
"How the brain perceives time." TimeCamp001 science fiction conference hosted by Afrofuturist Affair, Philadelphia, 2017.
"Synesthesia, LSD, and the rewiring of our senses." Philadelphia Science Festival's Sensory Overload at Yard's Brewery, Philadelphia, 2017.
"Alcohol, the Brain, and Migraines." Washington Township High School, 2017.
The integration of art and science
Art can be a powerful conduit to engaging the public with science. When I was younger, it was more likely I'd be an artist than a scientist. Recently, I have been revisiting these artistic roots. If you're an artist and interested in collaborating, feel free to reach out to me.
Click here to view my art projects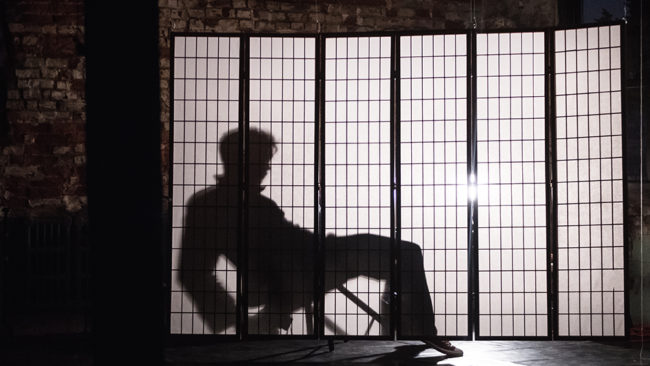 Invited monologist at "Without Order" performance designed, performed, and curated by Colleen O'Brien, local Philadelphia Dancer. The piece integrated dance, story-telling, and science education in a piece called, "The Neuroscience of Self-Preservation". Iron Factory in Kesington. 2018
scicomm